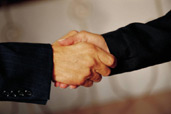 Kennard Realty Group, Inc. is a licensed, full service Real Estate Brokerage located in the Tampa Bay area, with active membership in the local, state and national Board of Realtors. In addition, our firm is affiliated with and utilizes the resources of the Multiple Listing Service (MLS).
Kennard Realty Group, Inc. was established from the original Kennard Realty founded by Ernest Kennard in 1990. Throughout the years Kennard Realty has maintained an excellent reputation within the real estate community and Kennard Realty Group, Inc. will strive to maintain that caliber of service.
Kennard Realty Group, Inc., is now headed by Alan Gaddie who joined Kennard Realty in 1994 and who became the broker for this office in September of 2000. It is comprised of accomplished professionals who are sensitive to the need for personalized service, a tradition Mr. Kennard began when he established the original Kennard Realty.
At Kennard Realty Group, Inc., our philosophy is to serve each individual client on a one-to-one basis. We have discovered that developing a close relationship with our buyers and sellers affords us the opportunity to be highly effective in representing their needs. We are always working hard to protect our clients interests, achieve their goals and fulfill their dreams. Whether they are buying or selling, and especially if they are struggling with a relocation, we will provide quality personalized attention to their every need.
KENNARD REALTY GROUP, INC. TEN COMMANDMENTS OF GOOD BUSINESS

Introduction and Philosophies
A

CUSTOMER

is the most important person in our business.
A

CUSTOMER

is not dependant on us - we are dependant on him or her.
A

CUSTOMER

is not an interruption of our work - he or she is the purpose of it.
A

CUSTOMER

does us a favor when he or she calls - we are not doing him or her a favor by offering our services.
A

CUSTOMER

is a part of our business - not an outsider.
A

CUSTOMER

is not a statistic - he or she is a flesh and blood human being with feelings and emotions like our own.
A

CUSTOMER

is not someone to argue or match wits with.
A

CUSTOMER

is a person who bring us his or her wants. It is our job to fill those wants.
A

CUSTOMER

is deserving of the most courteous and attentive treatment we can give.
A

CUSTOMER

is the person who makes it possible to pay our salaries.
Privacy Notice
This privacy notice discloses the privacy practices for www.KennardRealty.com. This privacy notice applies solely to information collected by this web site. It will notify you of the following:
What personally identifiable information is collected from you through the web site, how it is used and with whom it may be shared.
What choices are available to you regarding the use of your data.
The security procedures in place to protect the misuse of your information.
How you can correct any inaccuracies in the information.
Information Collection, Use, and Sharing
We are the sole owners of the information collected on this site. We only have access to/collect information that you voluntarily give us via email or other direct contact from you. We will not sell or rent this information to anyone.
We will use your information to respond to you, regarding the reason you contacted us. We will not share your information with any third party outside of our organization, other than as necessary to fulfill your request, e.g. to ship an order.
Unless you ask us not to, we may contact you via email in the future to tell you about specials, new products or services, or changes to this privacy policy.
Your Access to and Control Over Information
You may opt out of any future contacts from us at any time. You can do the following at any time by contacting us via the email address or phone number given on our website:
See what data we have about you, if any.
Change/correct any data we have about you.
Have us delete any data we have about you.
Express any concern you have about our use of your data.
Security
We take precautions to protect your information. When you submit sensitive information via the website, your information is protected both online and offline.
Wherever we collect sensitive information (such as credit card data), that information is encrypted and transmitted to us in a secure way. You can verify this by looking for a closed lock icon at the bottom of your web browser, or looking for "https" at the beginning of the address of the web page.
While we use encryption to protect sensitive information transmitted online, we also protect your information offline. Only employees who need the information to perform a specific job (for example, billing or customer service) are granted access to personally identifiable information. The computers/servers in which we store personally identifiable information are kept in a secure environment.
If you feel that we are not abiding by this privacy policy, you should contact us immediately via telephone at 813-909-7100 or via email.